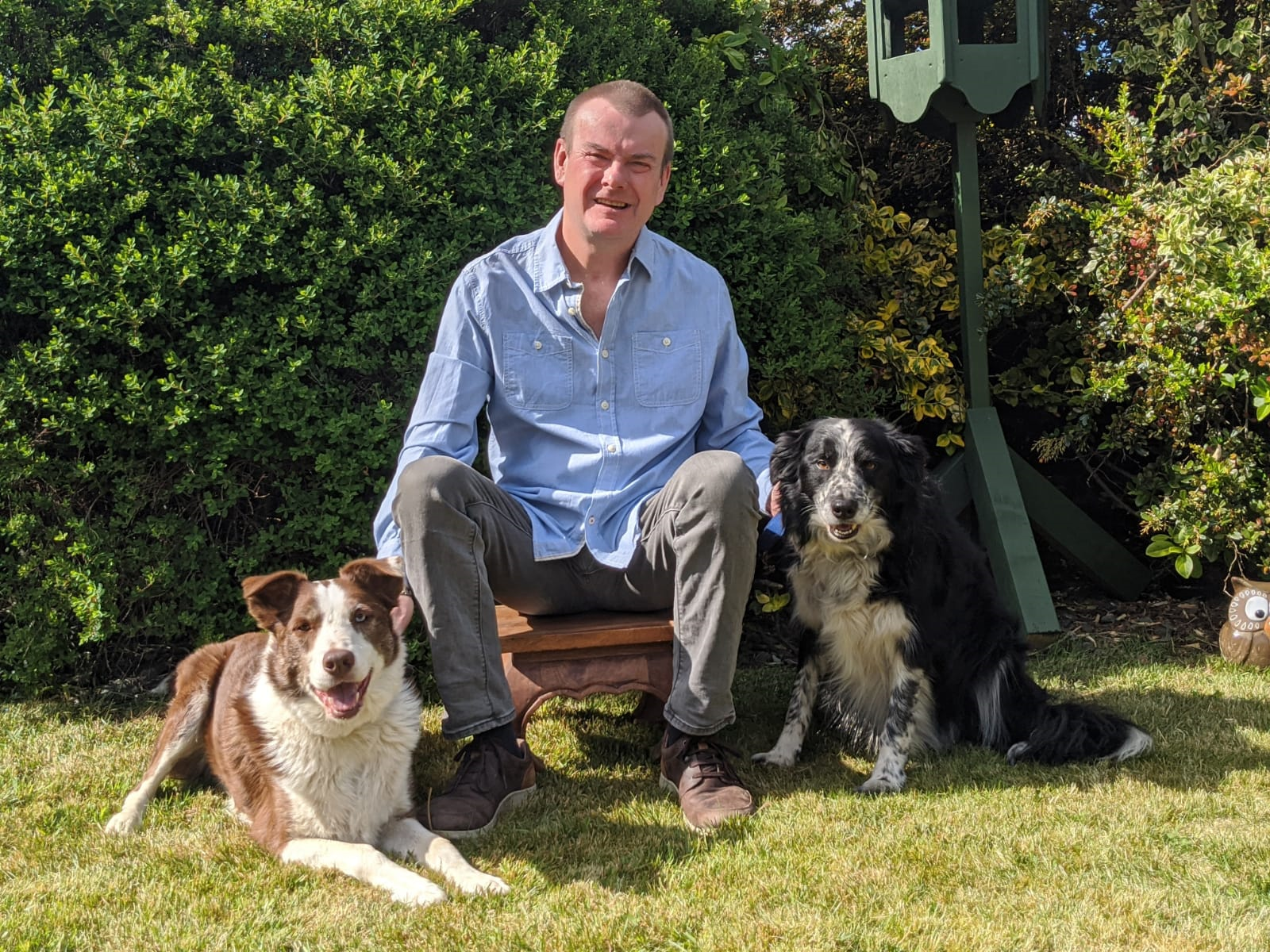 Hello. My name is Paul Christian and I am a 60-year-old mental health nurse and I have been an animal lover all of my life. I have been lucky enough to have Border Collies who have allowed me to look after them for the past 20 years. Jed, Moss and Meg have crossed over the Rainbow Bridge and now I look after Gem and Bryn. I can't (and do not want to) imagine a life without dogs in it. I first became involved in animal rights in 2013 when I saw a video of a Lions being shot by trophy hunters. I researched what trophy hunting was and was abhorred by the thought of some person with a gun taking the life of a Lion, Rhino or Elephant for the fun of it. That is when I started Protect All Wildlife on Twitter. I now have 350,000 followers and have been able to raise over £25,000 for animal welfare charities such the David Sheldrick Wildlife Trust, Lion Aid and the Thula Thula Wildlife Sanctuary through charity skydives and marathons. During the recent wildfires in Australia, thanks to my followers, I was able to raise over £1000 for the Port Macquarie Koala Hospital and Kangaroo Island Wildlife Park. Then I came across an article about Mission's Miracle and immediately found my own mission….to help their founder Victoria Bryceson and her wonderful team realise their dream to open the first Disabled Animal Centre in the UK to help rescue, care for and rehabilitate sick, injured and disabled animals worldwide. I look forward to a wonderful journey ahead. As Victoria has said ~ "Dogs using wheels and prosthetics can live as good a life as a fully able-bodied dog and this is what we want to show people" I AGREE!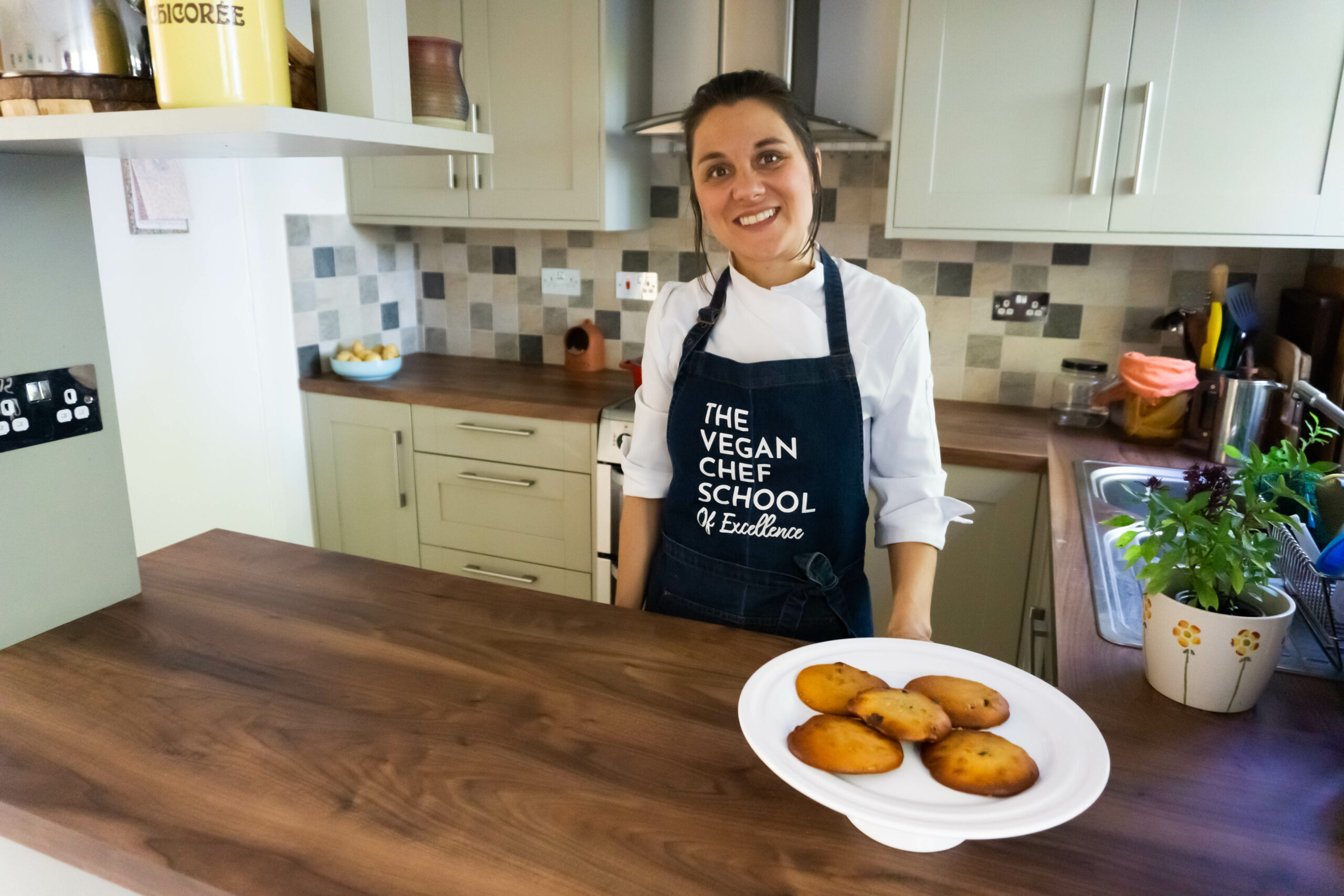 Hi, I'm chef Day Radley. I have been a chef for a decade and vegan for 26 years. I became vegan for the animals and seek to help the movement through my talents as a chef. I created The Vegan chef School in 2018, on World Vegan Day, to train people to become vegan chefs. I have now trained over 100 new chefs and also teach home cooks.
In 2011 I worked as Head Chef of The Monkey Sanctuary in Looe, Cornwall. Every evening I would run to Millendreathbeach, a beautiful secluded beach. It was there I first saw a disabled dog. He was a black lab and his human would put a harness under the dogs tummy, then hold up the dogs back whilst they ran in the shoreline together. Seeing a human enabling a dog to do dog things, something the dog clearly loved, was incredibly moving. And it made me realise that disabled dogs are out there and need a loving home and a human willing to do such things.
Soon I will get to be one of those lucky humans when our Bo arrives home from Serbia. Me and Jeff, my fiance, decided to adopt her in April 2020 but due to the virus she has not been able to travel. She will be with us soon though and we are so excited to be adopting her. When we were considering it Victoria, owner of Miracle's Mission, patiently answered all of my questions, and I had a lot! We have named her Bo which is short for Rainbow. A rainbow has been a sign of hope and fun over the last year. This is how I see the MM dogs, full of hope for their new lives and with an endless supply of fun and silliness.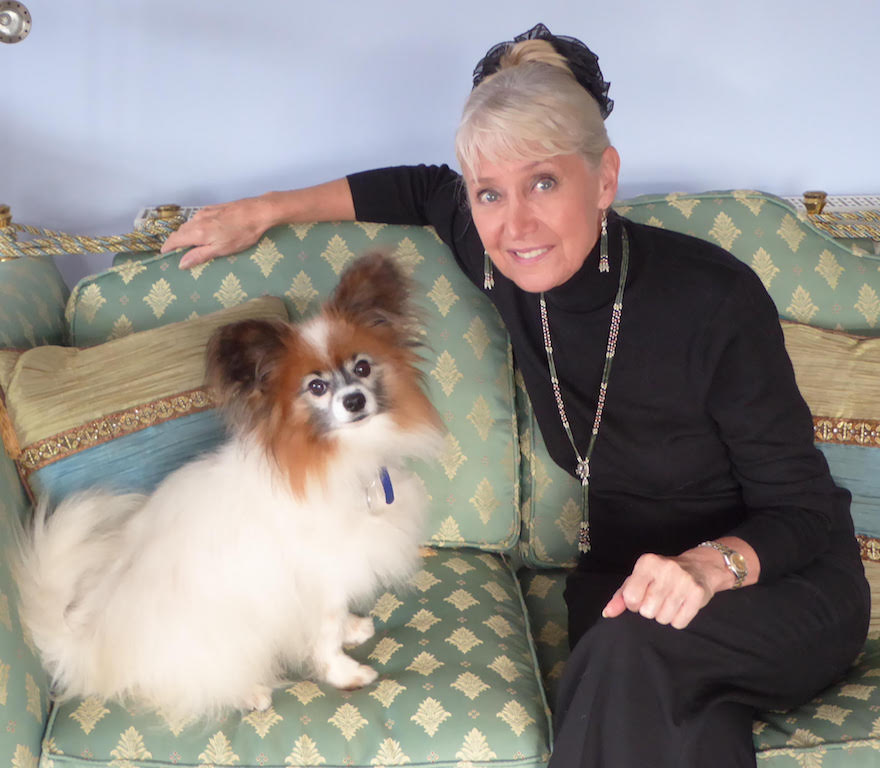 Jan Leeming – Proud Ambassador for Miracle's Mission

We are delighted to welcome the very lovely Jan Leeming as Ambassador for Miracle's Mission.

Although most well-known for being a BBC newsreader, Jan has achieved success both on and off screen and has enjoyed a colourful career as an actress, author, newsreader, and presenter – just to name a few! Jan's career has taken her to many exotic locations, including Cuba, India, South Africa, New Zealand and Australia.

She spent some time in South Africa and was fortunate enough to do some voluntary work with Cheetahs at the Spier Sanctuary close to Capetown.

Jan's love of dogs led her to adopt a rescue dog who had had a  broken leg.  She named him René after René Mouchotte- a  decorated French pilot, who fought in the Battle of Britain, about whom Jan made a BBC Documentary.

After overcoming his own hardships and obstacles, 4-legged René has been awarded the honorary role of Deputy Ambassador for Miracle's Mission.

Fun facts about Jan
1. Jan was the very first female newsreader on Sydney television in 1963- way to go Jan!

2. She is quite the daredevil, having flown with The Red Arrows as well as being an accomplished wing walker!

3. She was twice voted Newsreader of the Year by the Television and Radio Industries Club TRIC, and also won the Pye Award as Television Personality of the Year in 1982.

Fun facts about René


1. René has a little girlfriend – a Bichon Noir – owned by Maureen who takes care of Rene when I am away.

2. He does a funny little dance when Jan tells him he's been a very good boy – all four legs leave the floor at once – rather like a little lamb

3. When visitors arrive he automatically gets his ball and invites them to play.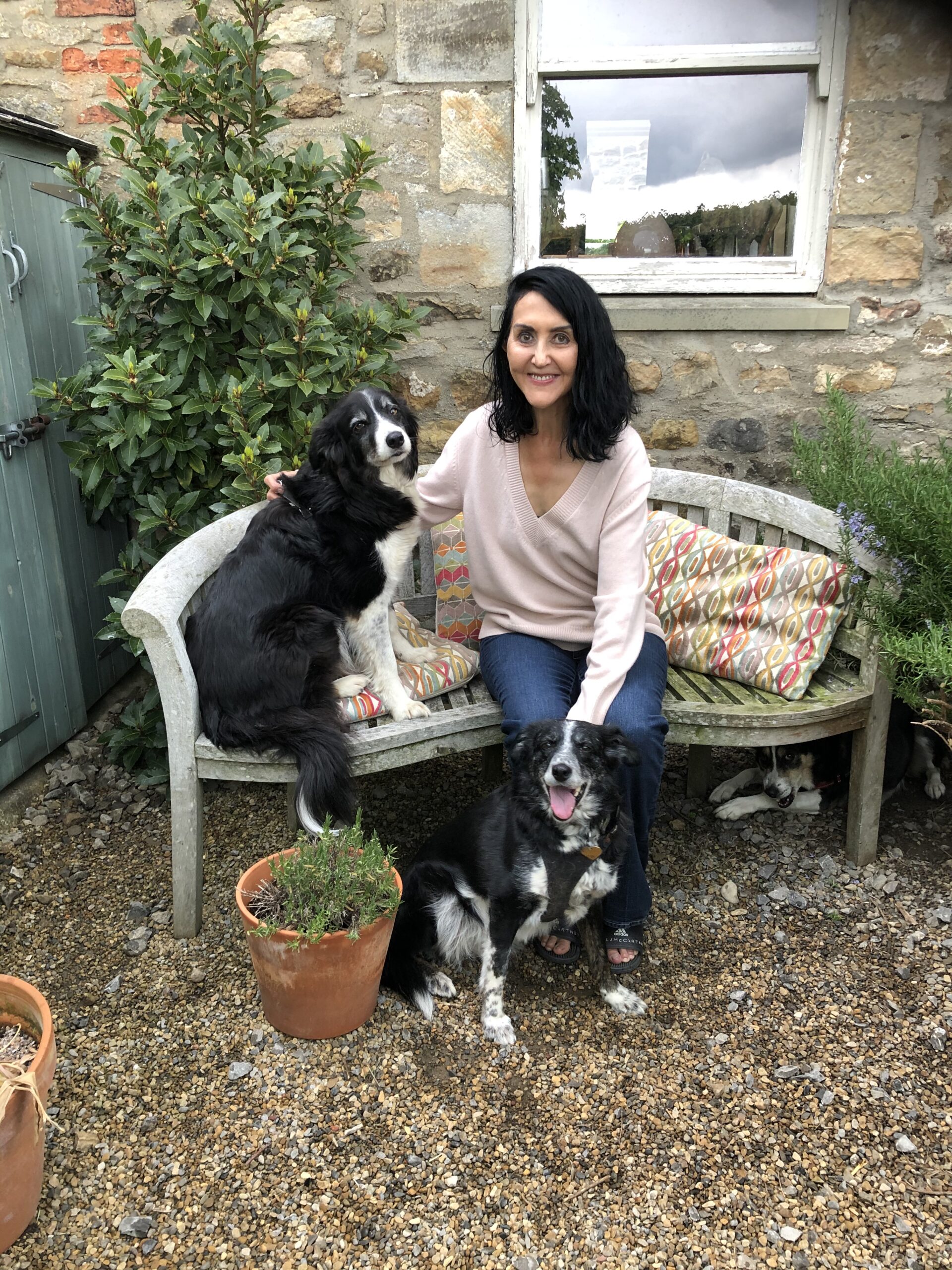 Liz Jones, former editor-in-chief of Marie Claire — where she ran a high-profile campaign to ban skinny models — fashion editor at the Daily Mail and now columnist and star writer at the Daily Mail and Mail on Sunday… 
Liz Lives in North Yorkshire with her three collies: Mini, who is perfect, the wonderful but dysfunctional (she thinks she's a cockerel and starts pawing Liz in the face the minute the sun comes up) Missy and Gracie, who has so far chewed her way through 13 seat belts, the interior of a RAV 4, 11 Sofas, unlimited dog beds, and pillows. Liz also has an ex-racehorse and eventer who doesn't like apples, carrots or polos and a rescued pony who likes everything including roast dinner stolen off her plate and Quavers